Akervall Technologies disrupts mouthguard industry with innovative product
Newly launched smart mouthguard measures impact to the head, helps lessen athletes' exposure to concussions
SALINE, Mich. – Akervall Technologies, makers of SISU mouthguards, today unveiled a smart mouthguard that measures impact to the head and brings attention to concussion detection. Rollout of the U.S.-made electronic mouthguard will begin in the U.S. and Canada in January. It will cost under $100.
The SISU Sense mouthguard and accompanying app that delivers impact measurements to mobile devices were launched at the Consumer Electronics Show in Las Vegas.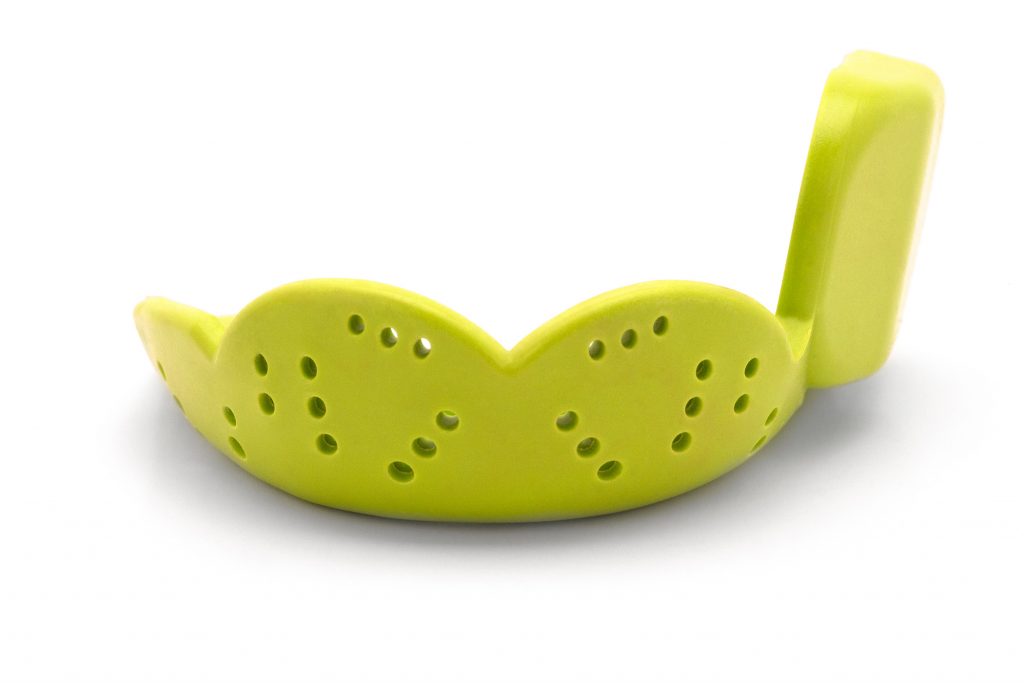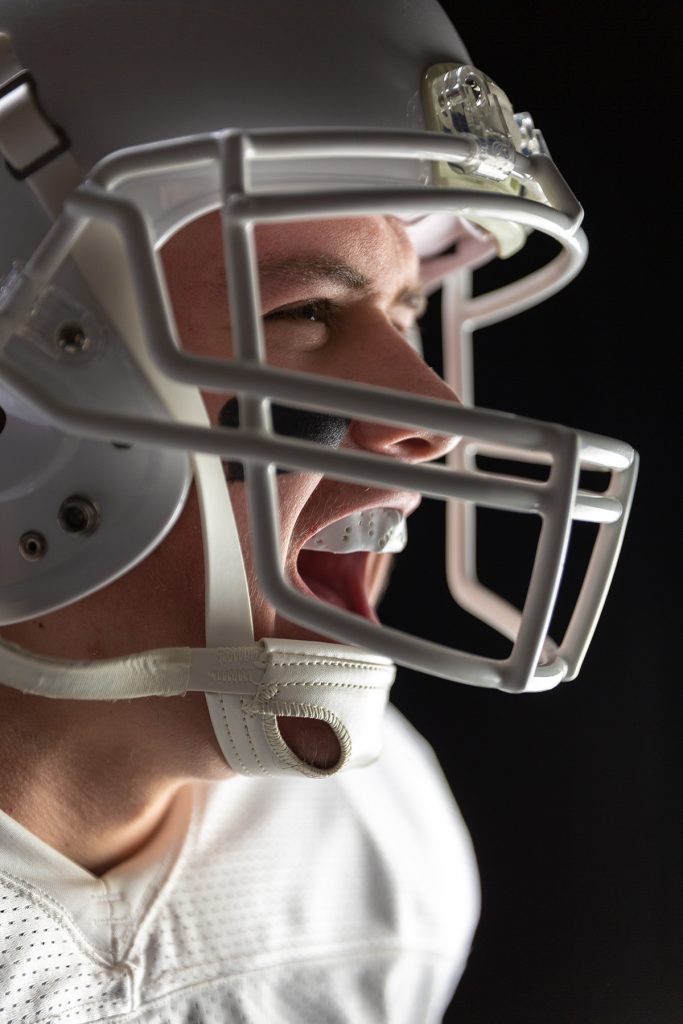 The easy-to-use app is included with each mouthguard purchase. It displays the number of major and minor hits an athlete has experienced throughout one day.
The SISU Sense difference is the glove-like fit of the mouthguard that enables accurate measurement of impacts to the head. The ultra-thin mouthguard – slightly thicker than a 50-cent coin – is custom fit by the athlete using hot water to soften the flat sheet of material, then sucking in air to create a vacuum for a snug, comfortable fit. It can be remolded up to 20 times and can even be used by those with braces.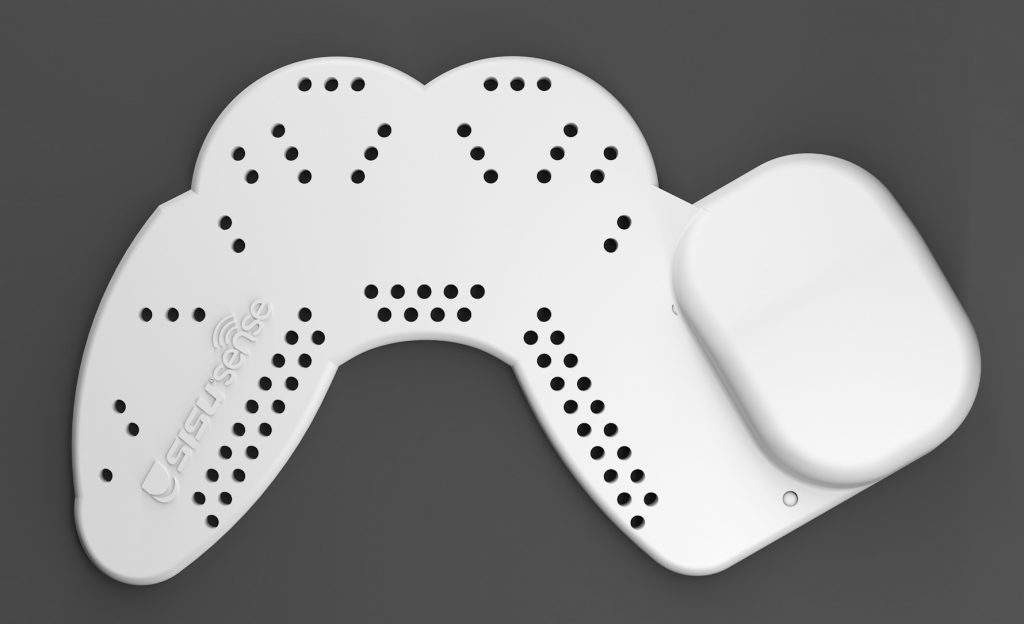 Akervall's Hit Sense™ Technology is a microchip sensor embedded in the left side of the guard by the rear molars, which allows users to talk clearly. When an impact occurs, the chip provides acceleration measurements for what the head has experienced. This is enabled by the mouthguard's patented material and design.
The locally produced chip includes a three-axis accelerometer for 3D force detection and a high-performance wireless processor. With a long-lasting battery that is also embedded, the low-power components provide one season's use, approximately six months. No charging is required.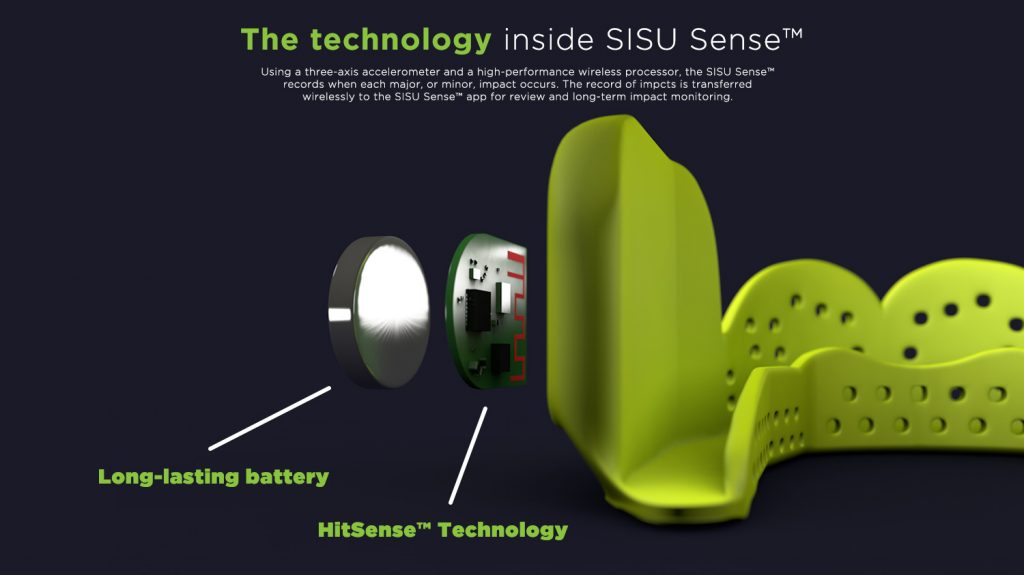 Like all Akervall mouthguards, the SISU Sense is USA-made and backed by the highest dental warranty in the industry: $35,000. Development of the material and unique design of Akervall mouthguards has been supported by a pair of grants from the Department of Defense and National Science Foundation. The company's mouthguards are marketed in approximately 50 countries.
Learn more about SISU Sense at www.sisuguard.com or contact Akervall Technologies at 800.444.0570 or customerservice@sisuguard.com.
---
Akervall Technologies Inc., headquartered in Saline, Michigan, manufactures ultra-thin, impression-less, custom fit, remoldable mouthguards: SISU® Mouthguard, SOVA®Night Guard, and Intuguard®. They allow users to talk, drink and breathe normally in the sports, dentistry, military and hospital markets. Committed to cutting-edge dental protection technology, Akervall produces mouthguards made of non-compressible thermoplastic polymer that are stronger than conventional mouthguards. All Akervall mouthguards are approved by the Food and Drug Administration and free of bisphenol A (BPA), polyvinyl chloride (PVC), phthalate and latex. SISU athletic mouthguards are the official mouthguard of US Lacrosse and Team USA (Lacrosse).